Content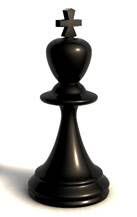 The adage "content is king" was true in the past, is true now, and will continue to be true in the future.
But nowadays 'content' can take a number of forms from video to text and each can be uniquely optimised both from a technical perspective and a keyword optimisation angle.

Moreover, Google has guidelines on what you should and shouldn't do with steep consequences for breaking them. In this section of the Raptor Knowledge Base we take a deeper look at content, the page components that provide it with context and structure and how to optimise these to your advantage.
Robots Vs Humans
As such SEO and content are intrinsically linked and intertwined, the consequence can often be that the demands put onto the content can be at odds… With SEO's wanting to use certain keywords that an editor may feel are grammatically bad. We discuss these issues and provide some processes around creating and optimising content.
Content Strategy
We also cover more advanced topics like content strategies, content audits, and content analysis in this section if you are already familiar with the fundamentals. Just writing content, in most competitive markets, is not enough… You need an overarching plan informed by both data and research, and driven by goals that align with those of the business.

Content, when done managed well, can attract links, go viral, create brand exposure, act as touch points in conversion funnels and improve conversion rates. Ultimately if your website generates revenue, difference between a good content strategy and a bad one can be measured in lost profits.
Contact Raptor
If you feel that we are missing something from this section of the Knowledge Base or any other, or if you would like to write for us, please contact alec@raptor-dmt.com for more information.
Raptor SEO Tools
Our software will be released for Beta later this year, this SEO tool has a huge range of features, click the link to read more about this, or…
Sign up today and get Beta access to Raptor in late 2017, plus get 2 months' free full usage when we launch in early 2018.