Canonical Page With 501 to 1,000 Words
Canonical pages with 501-1,000 words of content have a sufficient amount of content present on them. This data is just informational and is used to show the distribution of content across a site.
This doesn't constitute an error of any kind, as this is a more than adequate amount of content to have on a web page.
Check out the video below for more information:
>
Our SEO Web Crawler collects a lot of data, and we process and analyse this data with hundreds of SEO checks to automate type manual work for you. One of the ways we like to present clear and actionable information is to segment this into sections. This section of the data in the  summary tab of or SEO reporting tool, is 'Canonical Content'.
As part of a series of guides explaining how to use our SEO tools and understand the data that our web crawler produces have have created this guide on Canonical Page With 501 to 1000 Words. As this data is incredibly important to SEO, typically these pages (canonical pages, which are defined by ha self-referential canonical tag. All of the data in this section shows information about the content on canonical pages.
Distribution of Word Count Across Pages
Our SEO tool shows the distribution of pages by word count, the screenshot below shows this as data:
The screenshot below shows the same data as a graphical representation:
This shows the number of pages per bracket of word count. Whereas the chart below shows the comparison between your site and that of your competitors.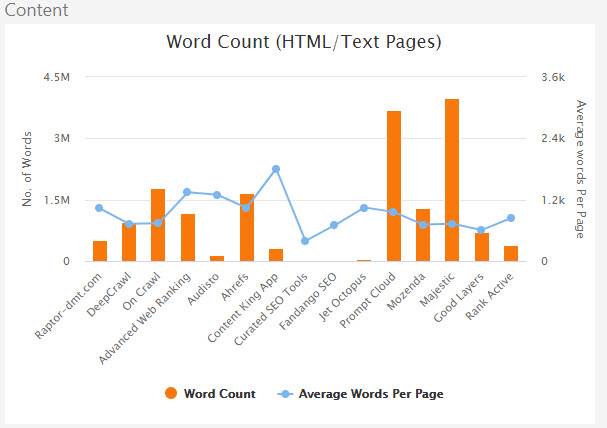 This data can be used to identify opportunities such as how much content you need across a whole site to achieve results. Obviously, this needs to be taken into consideration with other data such as backlinks and page speed.