In this guide we explain how to generate and understand the broken link report available in our Web Crawler reporting page.
This report identifies the broken links on a site and the location/s of those links. We define a broken link as a URL within a link that returns a status code or 4XX or 5XX, meaning all the 400 and 500 error types.
Hence our broken link report contains broken links to HTML pages, images and many other resources.
Create Broken Link Report
Simply follow the steps below to crate a broken link report. You will need to have a created a project and crawled a site in order to build or download a broken link report for a site.
Step 1: Login
Open a web browser and navigate to:
Once there, login with your Raptor Username and Password: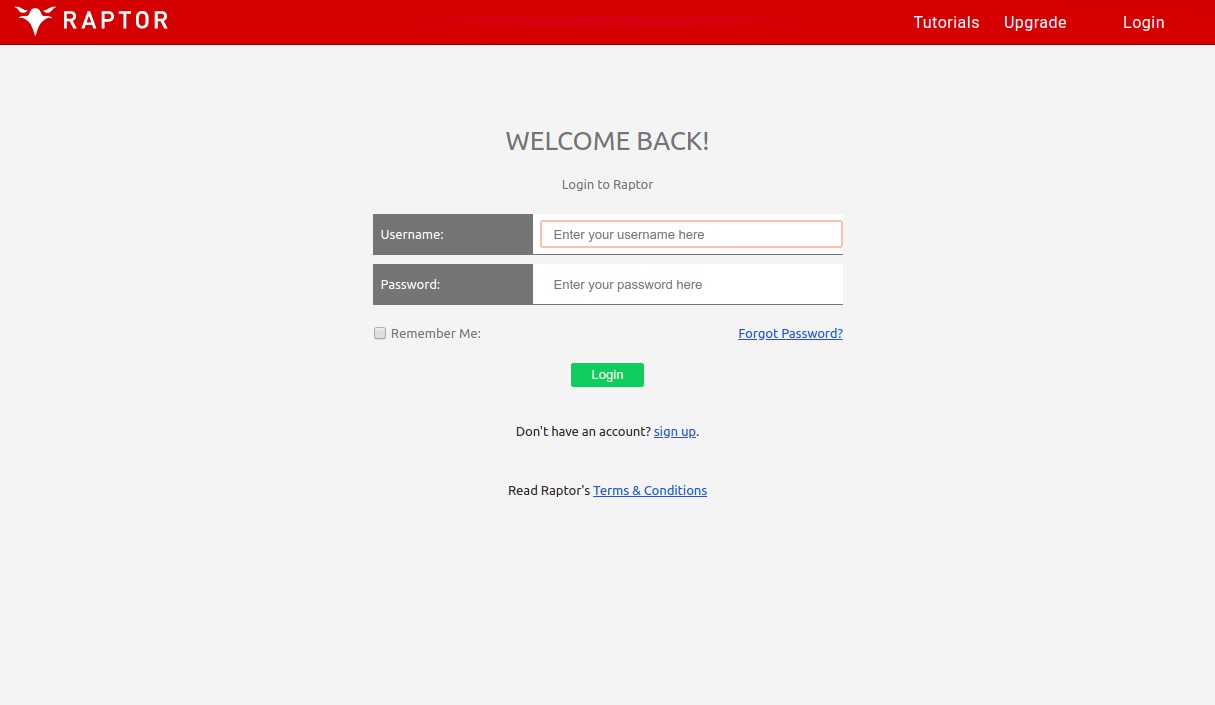 You can click on the 'Remember Me' tick box to save your details for future access on that device.
Then click on 'Sign In'.
Step 2: Choose a Project
By clicking on the 'project name' link in the table shown in the screenshot below you can view a project: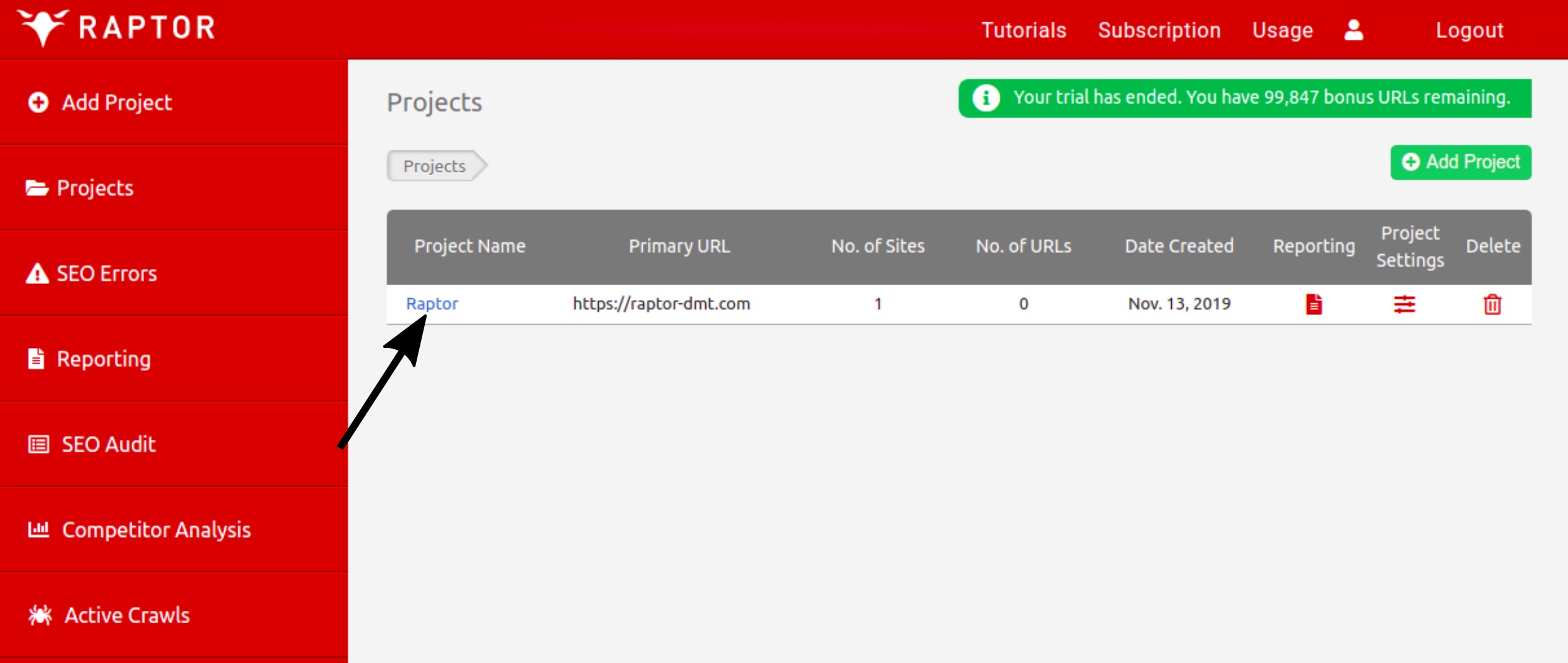 Step 3: Click 'Report'
Click 'report' in the 'Create Report' column for any site or competitor: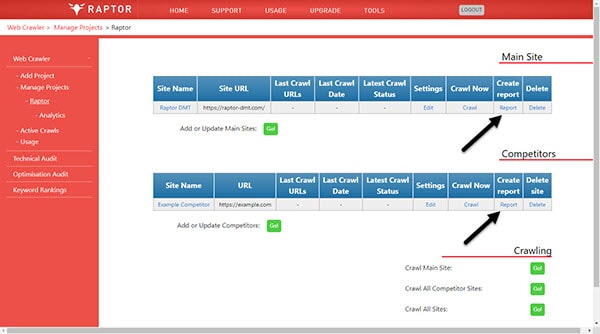 Step 4: Create Excel Report
You will be taken to this page, where you need to click 'Build Links Report' to begin generating the broken link report. You can see in the image below that where to click in order to do this:

This will immediately bring up a pop-up window (see below) informing you that this may take a while. The amount of time it takes depends on:
Number of URLs
Number of broken links
The number of pages each broken link appears on
Typically, this will only take a few seconds to complete but can take several minutes if there are hundreds of thousands of entries.
Step 5: Download Broken Link Report
Once the report is generated, you will see the button text has updated to 'Download Excel', click this button to begin the download of the Excel file.
Once you click this button, the file will be automatically downloaded to your default downloads folder.
Understanding The Broken Link Report
The broken link report looks like this when first opened:
There are three columns in each tab:
Column A
The URL contained within a broken link.
Column B
The status code returned by the broken link.
Column C
The locations where the broken link can be found (on which pages the broken link appears).
With this data you can clearly identify broken links and set about fixing them.
As you can see, the report is broken down into three tabs or worksheets, each of these are described below in more detail.
4XX Errors
These are broken links that return a status code beginning with 4 such as a 404 or Found Not Found error.
5XX Errors
These are broken links that return a status code beginning with 5, such as 500 or Server Error.
Redirections
These are links that return a redirect such as a permanent 301 redirect.
Using The Broken Link Report
You can use this report as the first step in fixing broken links on a site, whether you send it to a web developer to fix or you repair the links yourself.
There are many ways to fix broken links, on larger sites a programmatic approach will often be the best option, especially with high volumes of broken links. You can use the data from our broken link report to identify patterns or themes in broken links.
For example, you may find that a directory is misspelled the same way in a group of broken links, or a staging server URL is being used instead of the live site URLs.
Systematic problems with links are often easier to fix with a programmatic approach. Smaller sites will often have a small number of broken links that will need to be handled manually.
Related Content
If you liked or found this article useful, you might also be interested in the below guides, these are also in the 'reporting' section of our support documentation.