How to Add Competitors
In this guide we explain how to add competitors to a project in Raptor's SEO web crawler. Adding competitor sites allows you to see competitive data within the web crawler as well as in exports and reports. This can be used for a range of SEO tasks and processes, informing decisions, audits and strategies.
Step 1: Login
Open a web browser and navigate to:
Once there, login with your Raptor Username and Password: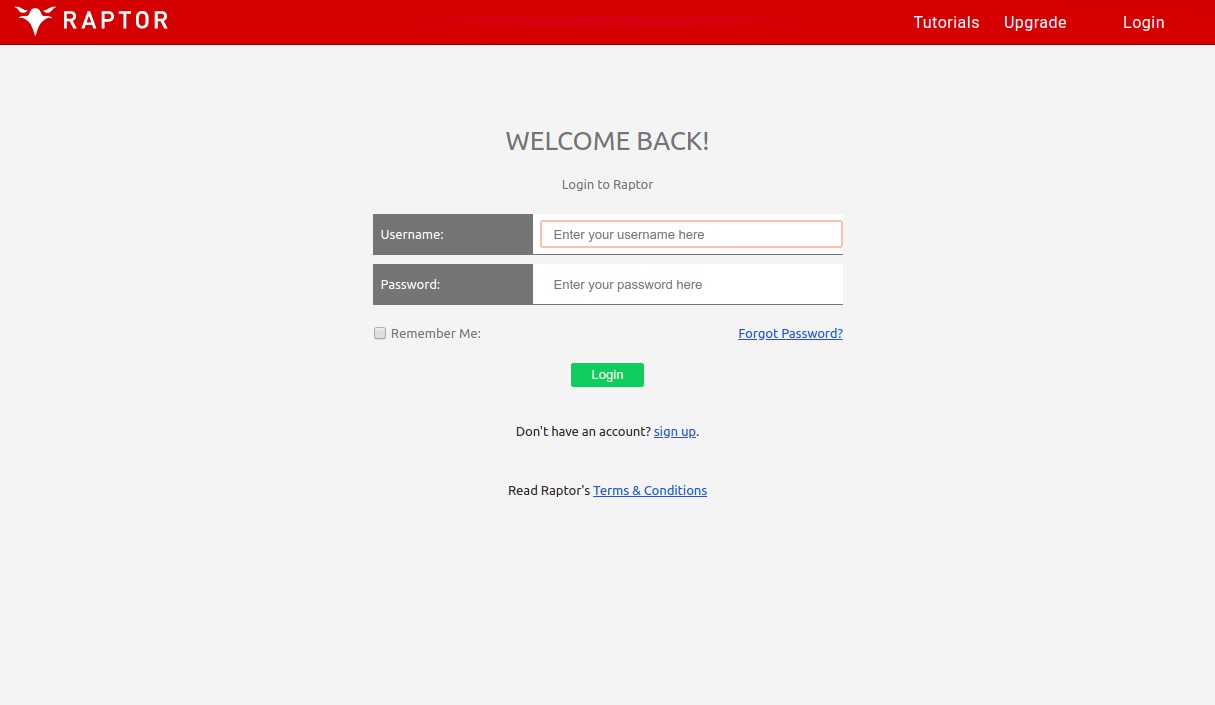 You can click on the 'Remember Me' tick box to save your details for future access on that device.
Then click on 'Sign In'.
Step 2: Choose a Project
By clicking on the 'project name' link in the table shown in the screenshot below you can view a project: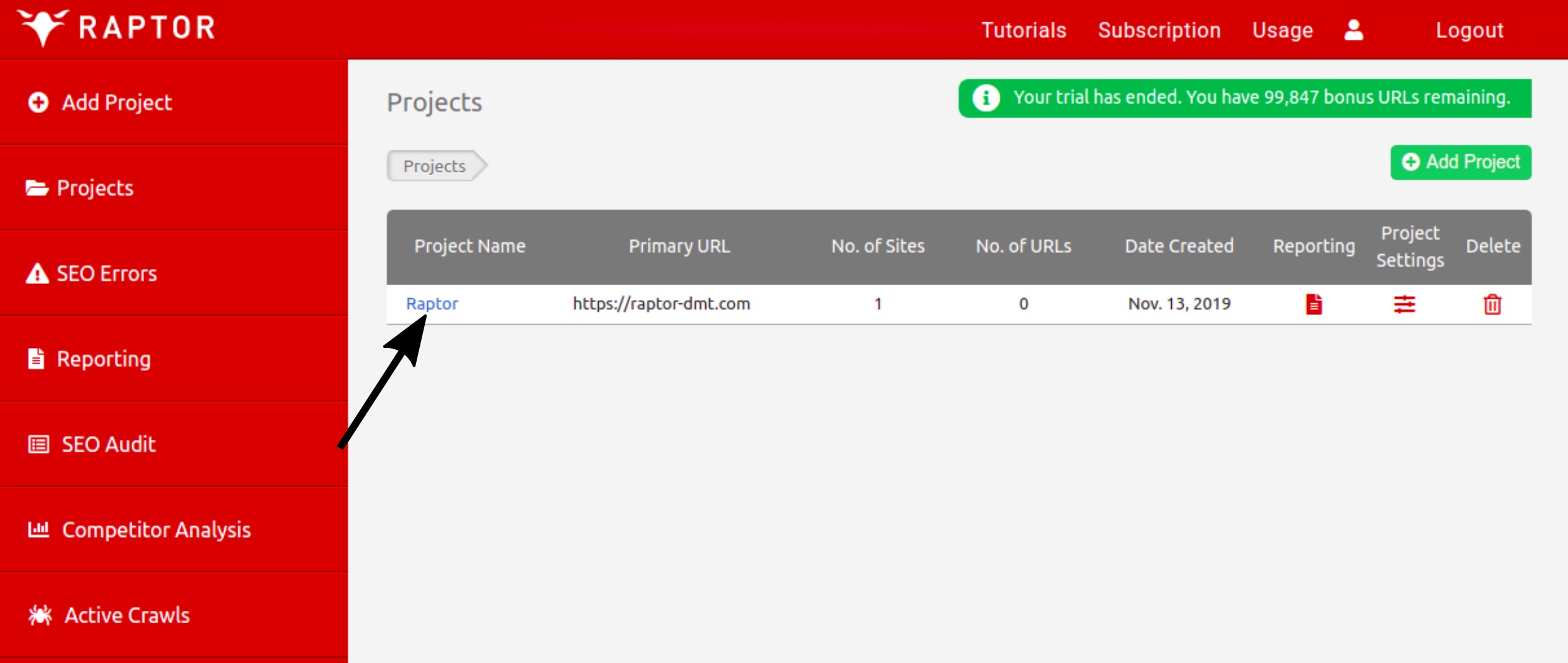 Step 3: Click 'Add A Competitor'
Click on the green button next to 'Add or Update Competitors' shown in the screenshot below: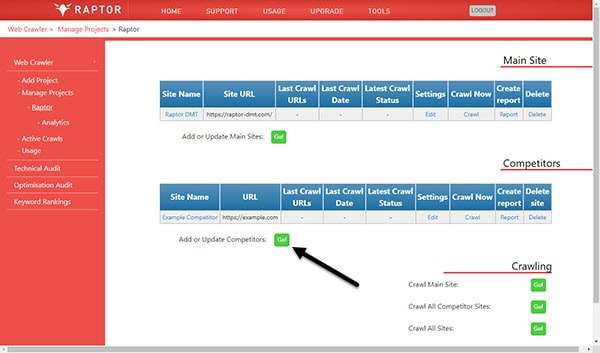 Step 4: Add A Competitor Details
You will be taken to this page, where you can add competitor details in the same way that would when adding a project. Simply name the competitor (in the 'name' field) and put the domain of their website in the URL field: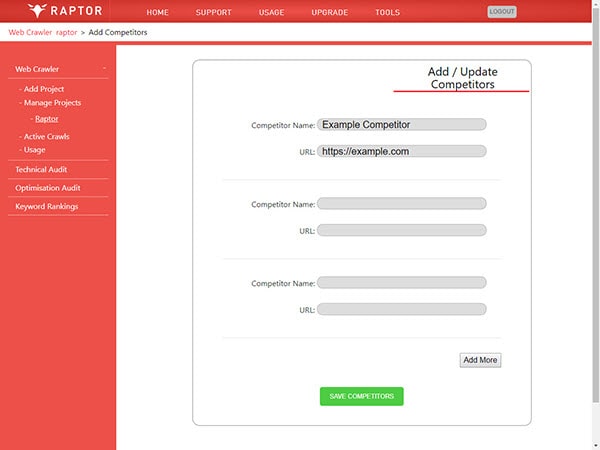 Step 5: Save And Finish
Once the competitor details have been added, click the 'Save Competitors' button and you have added some competitors to the project:
Related Content
You may also be interested in the guides below that are also within the project management section of our support documentation.