How to Crawl Competitors
In this guide we explain how to crawl competitors that you have previously added to Raptor's SEO web crawler.
The number of URLs we must crawl, and the load times of those URLs are the two biggest factors in how long it will take to crawl a project. With that in mind, we typically crawl at around 10 URLs per second per site being crawled.
Step 1: Login
Open a web browser and navigate to:
Once there, login with your Raptor Username and Password: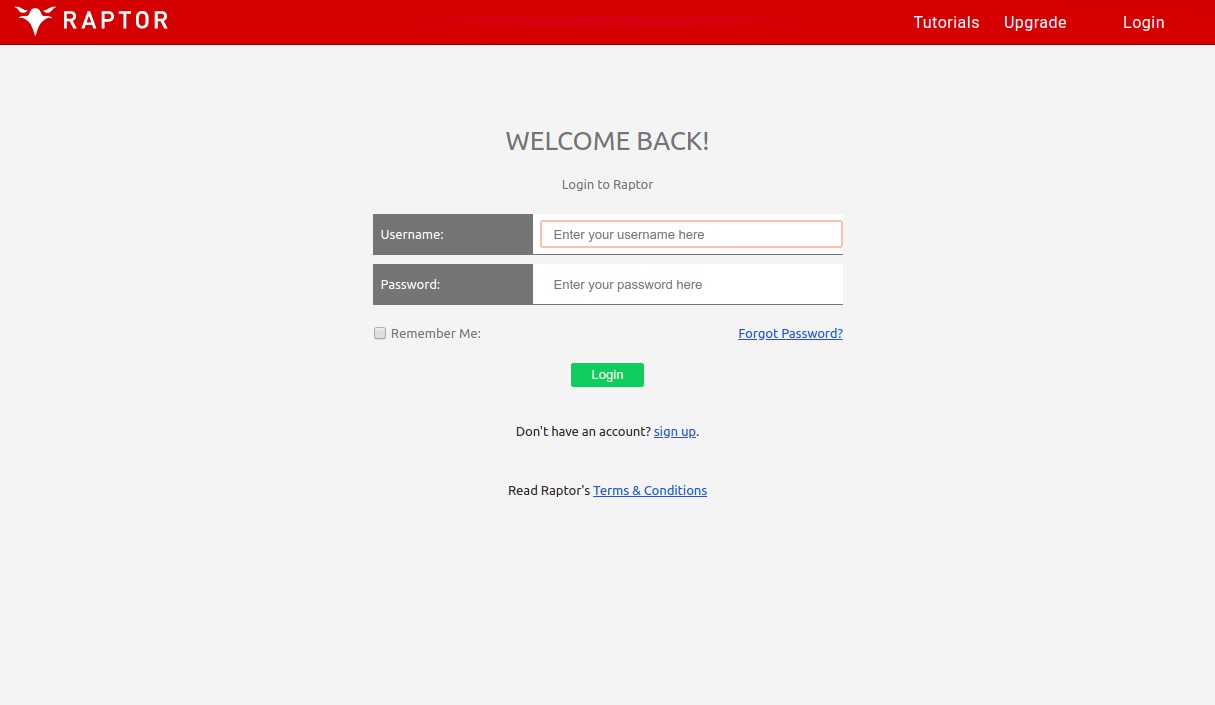 You can click on the 'Remember Me' tick box to save your details for future access on that device.
Then click on 'Sign In'.
Step 2: Choose a Project
By clicking on the 'project name' link in the table shown in the screenshot below you can view a project: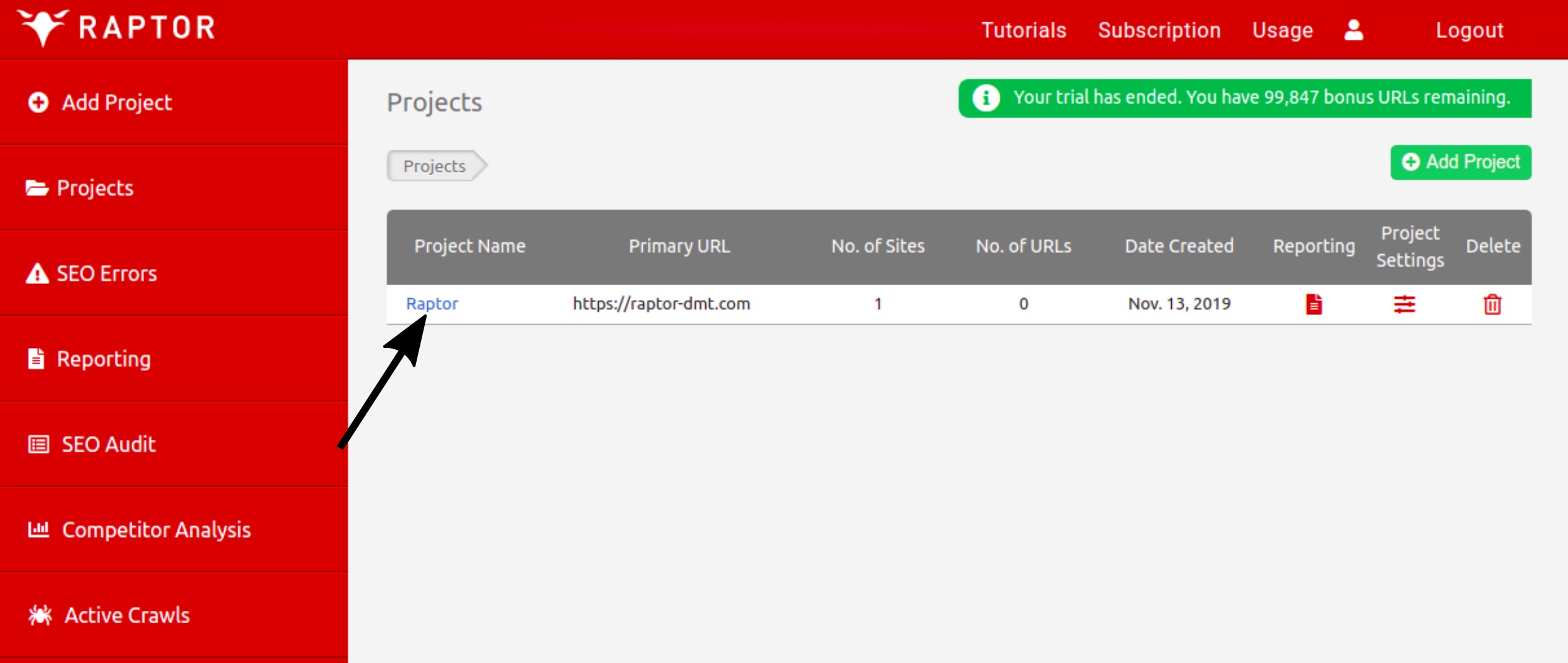 Step 3: CLICK 'CRAWL ALL COMPETITOR SITES'
By clicking on the 'Crawl All Competitor Sites' link in the screenshot below you can view a crawl all competitor sites at once:
Our web crawler is very quick, but you can set and forget with our software for large projects. You don't need to keep logged in to have crawls run.
Step 4: See All Active Crawls
You can see the active crawls by clicking this in the side menu: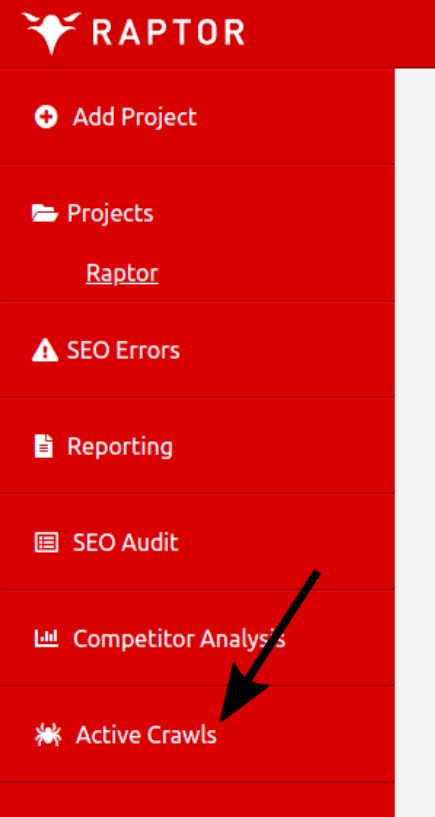 Once you have navigated to the 'active crawls' page, you will see all your current crawls and their progress: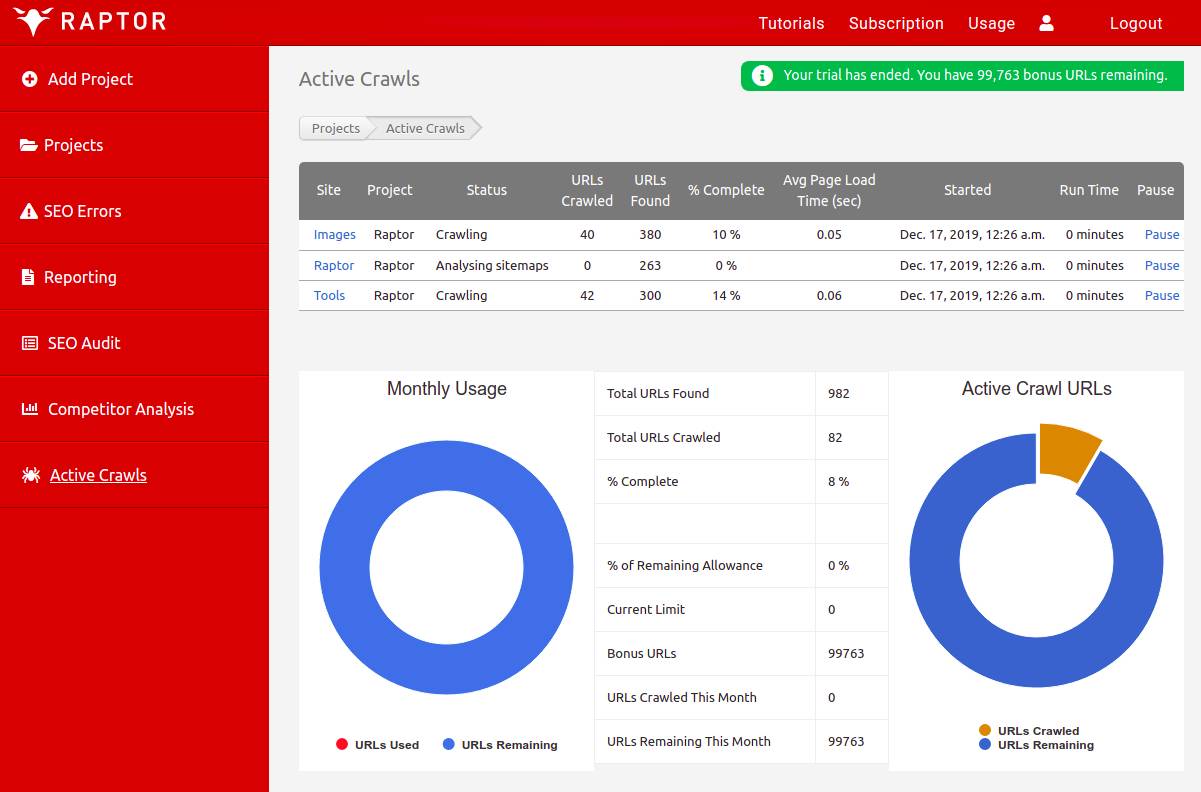 A Bit More About Crawling, URLs & Usage
You can crawl any number of URLs, in a month, up to and including the number stated as the limit for your pricing plan. Crawling sites uses up URLs until your limit is reached.
URLs are not just limited to standard HTML web pages, they can also include:
Images
CSS files
JS Files
PHP Files
Video Files
External links
Inaccessible Pages & Broken Links

4XX error pages
5XX error pages

Redirects

301 Redirects
302 Redirects

Canonical duplicates

www / non-www
http / https
with and without trailing slash
upper and lower case URL characters
Related Content
You may also be interested in the below guides, which are also in the 'crawling' section of our support documentation.