How to Delete a Site
In this guide we explain how to delete a site from your Raptor web crawler account.
Once a site is deleted it will appear only in historical usage reports or the usage details of the current month, if the site was deleted that month.
To restore a site, you will need to email Raptor at admin@raptor-dmt.com.
Step 1: Login
Open a web browser and navigate to:
Once there, login with your Raptor Username and Password: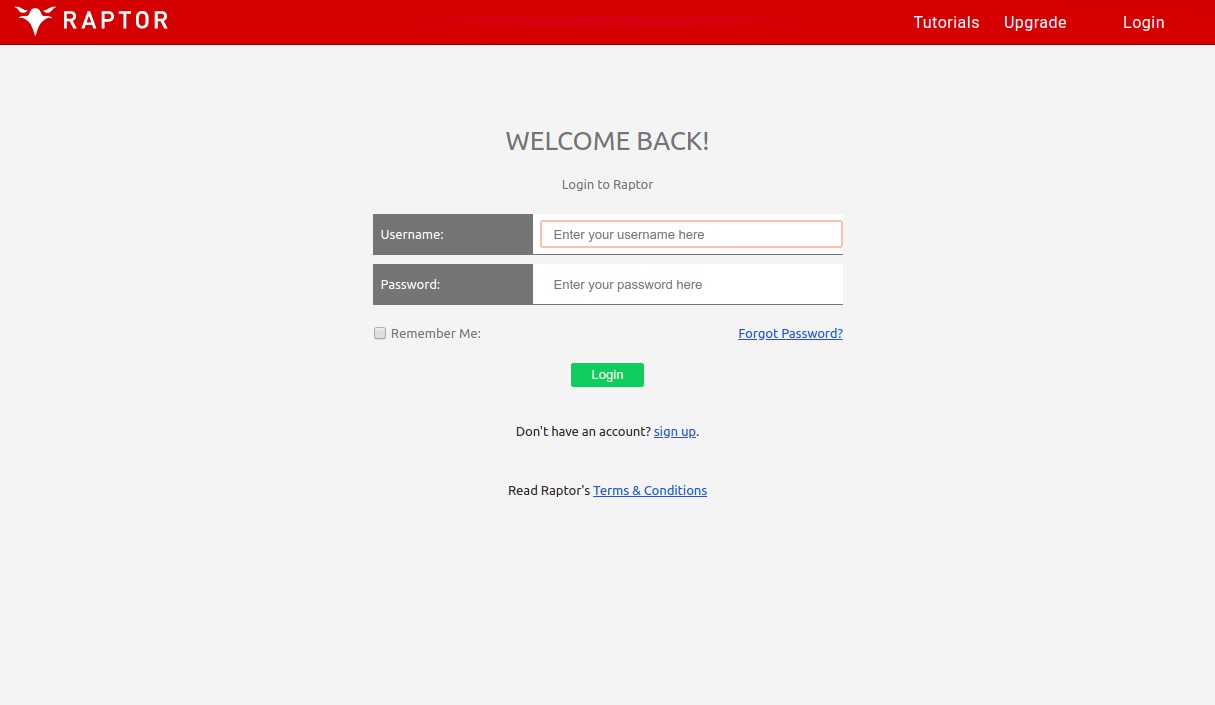 You can click on the 'Remember Me' tick box to save your details for future access on that device.
Then click on 'Sign In'.
Step 2: Choose a Project
By clicking on the 'project name' link in the table shown in the screenshot below you can view a project: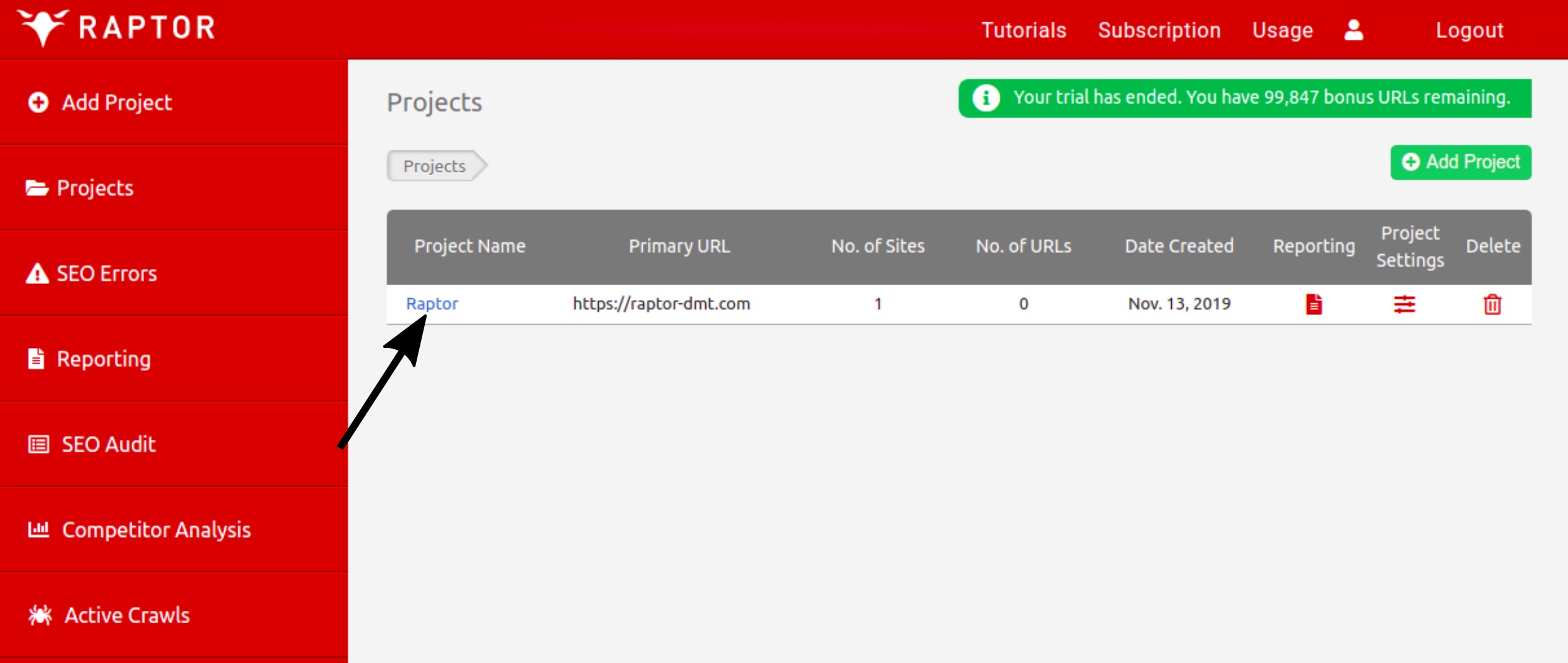 Step 3: Click 'Delete'
Click on the text link, with the anchor text 'Delete' next to the site you want to delete, as illustrated below: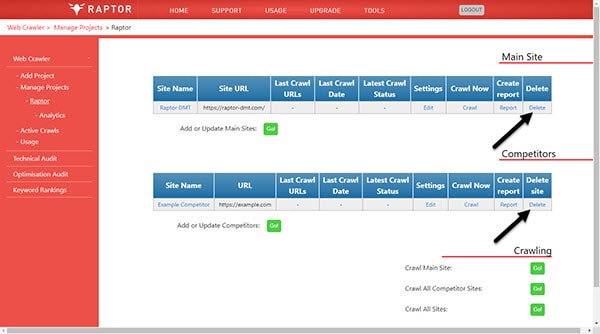 Step 4: Click 'Delete' Again
You will then have to confirm that you really want to delete the site once last time before it is deleted:
This will remove the site and site data from your account.
Related Content
You may also be interested in the guides below that are also within the project management section of our support documentation.