How To Export Site Data To CSV
In this guide we explain how to how to export site data to csv from our web crawler.
Step 1: Login
Open a web browser and navigate to:
Once there, login with your Raptor Username and Password: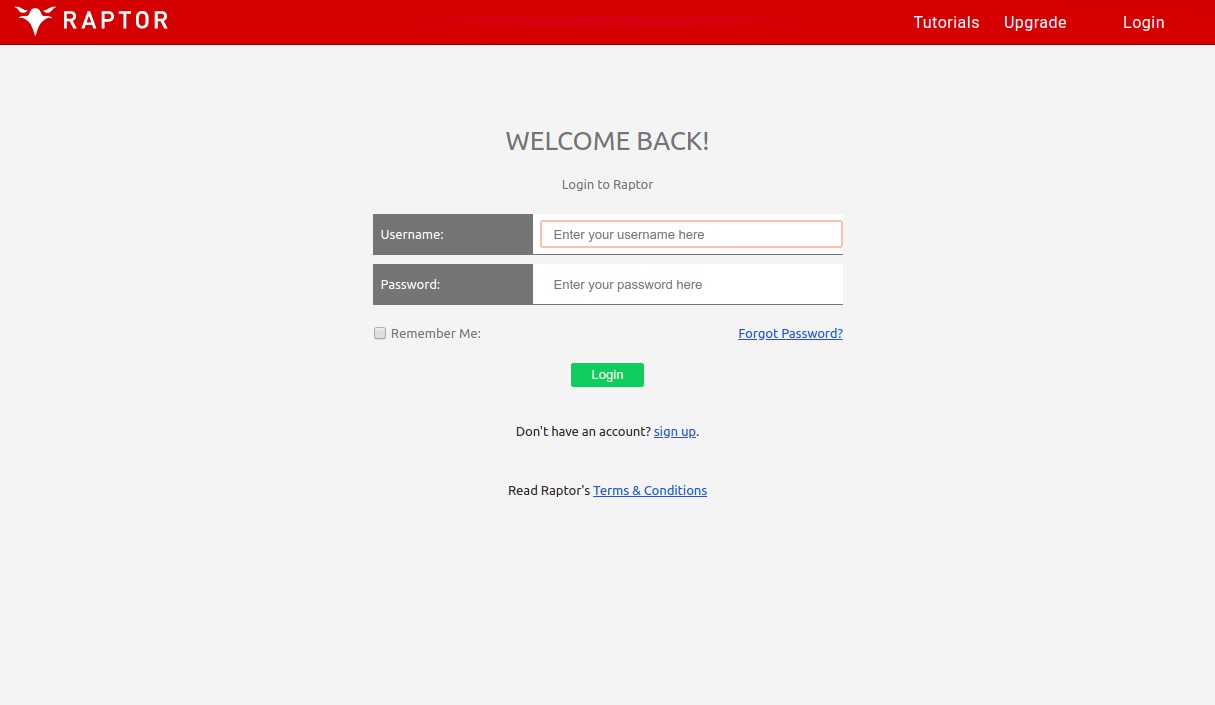 You can click on the 'Remember Me' tick box to save your details for future access on that device.
Then click on 'Sign In'.
Step 2: Choose a Project
By clicking on the 'project name' link in the table shown in the screenshot below you can view a project: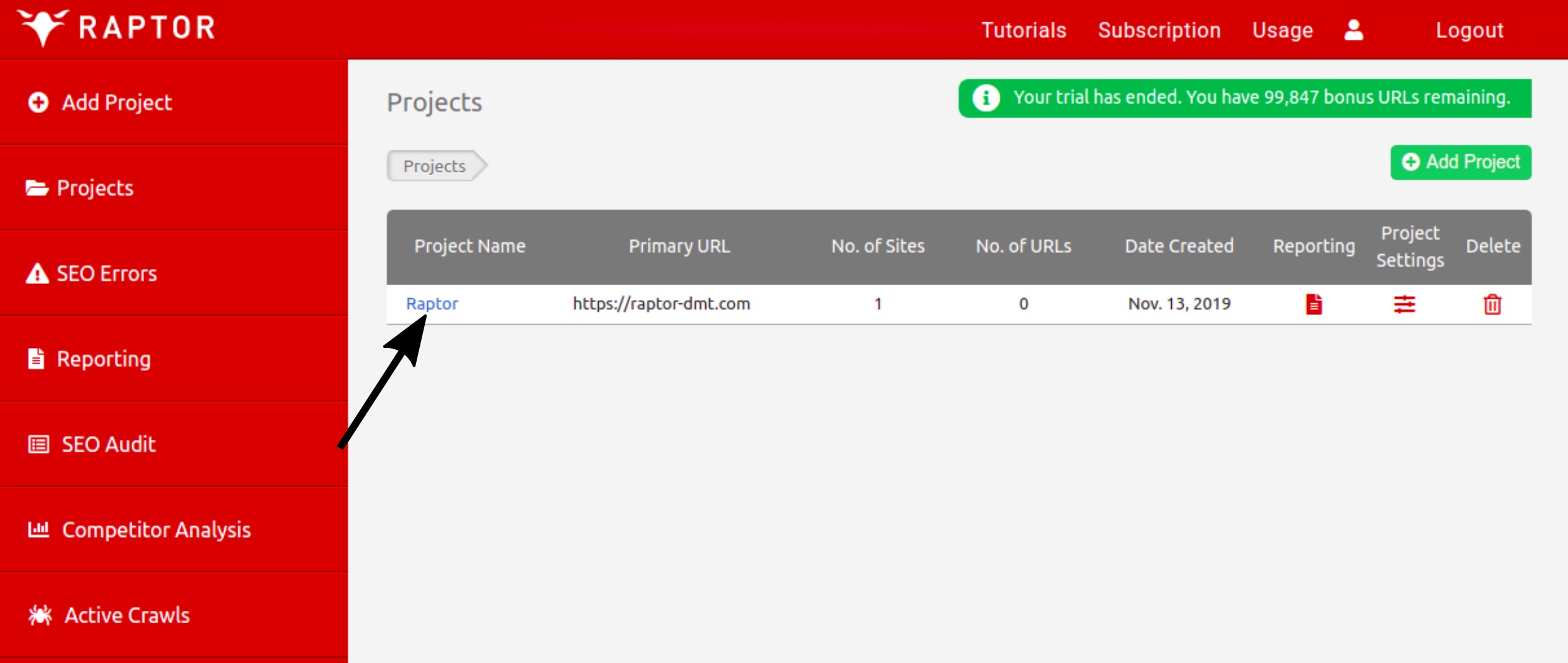 Step 3: Click 'Report'
Click 'report' in the 'Create Report' column for any site or competitor: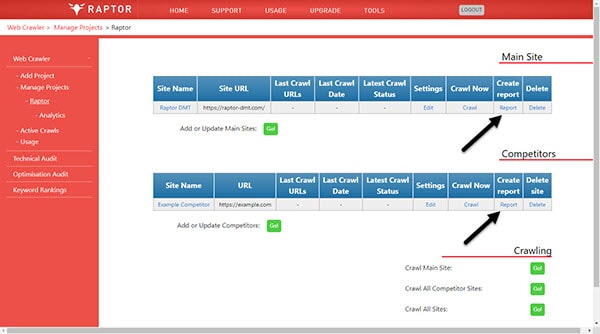 Step 4: Create CSV Report
You will be taken to this page: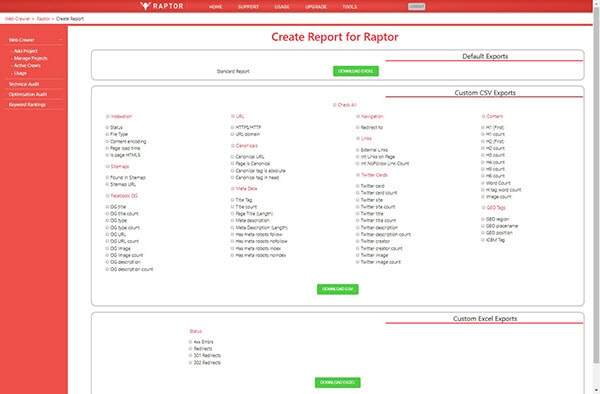 From here you need to go to the middle section:
Custom CSV Exports
If you just want the raw data, you can choose all or some of the data available for export. This will be compiled into a CSV file for download.
The tick boxes heading the different sections will select or deselect all the items in that section.
You can also select the 'select all' tick box to select all data.
Simply click the green button in this section to download the report.
If you liked or found this article useful, you might also be interested in the below guides, these are also in the 'reporting' section of our support documentation.